4th Global Conference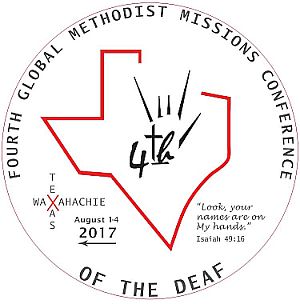 The 4th Global Methodist Missions Conference of the Deaf was August 1-4, 2017, at Lakeview Camp, Waxahachie TX, hosted by Lovers Lane UMC, Dallas TX. The theme is from Isaiah, "Look, your names are on my hands".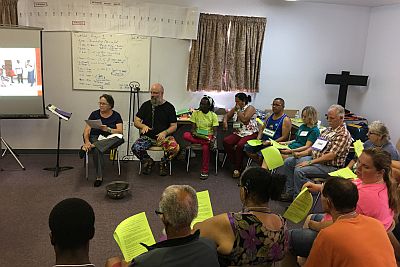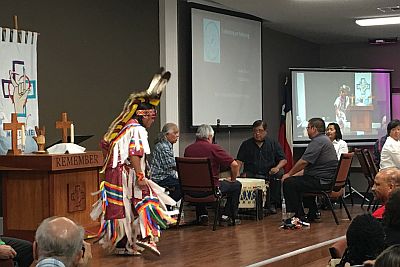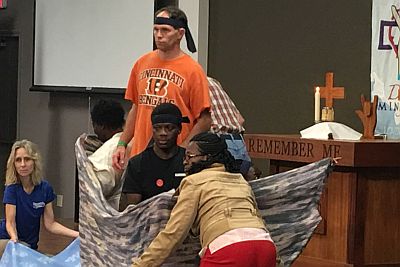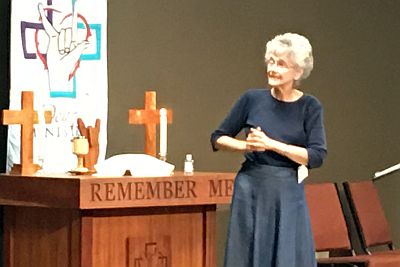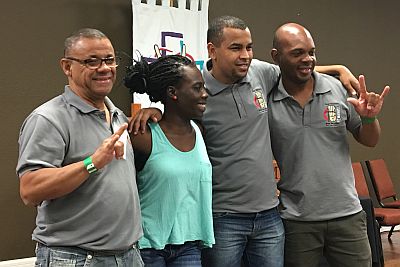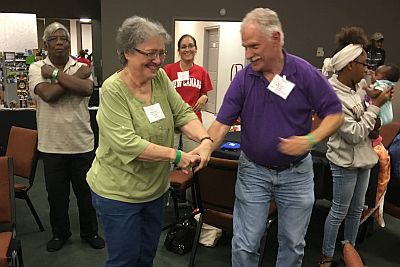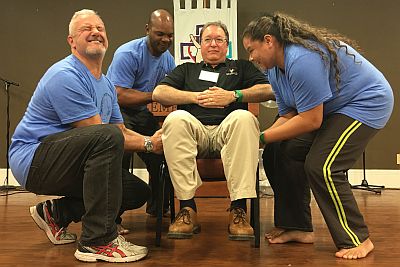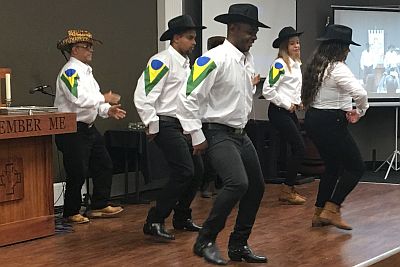 Program Book with events schedule: Adobe PDF

and Microsoft Word

"LOOK, YOUR NAMES ARE ON MY HANDS!"
This year's Global Methodist Missions Conference of the Deaf featured Emmanuel Deaf Ministry, a Brazilian church that is one of the largest Deaf Methodist churches in the world. Languages used were from Korea, Brazil (Libras), Ghana, Zimbabwe (Zim Sign), Kenya (KSL) and the United States (ASL).
Ronilson Lopes, pastor of the 130-member church based at Central Methodist Church in Belo Horizonte, Brazil, will "contribute what the Lord has given me as privilege of doing for His kingdom" in missionary work and fulfilling the vision of Methodist churches. Emmanuel's dance and drama team will also share the Gospel through Deaf eyes and experience at the four-day conference, August 1-4, 2017, at the Lakeview Camp and Retreat Center in Waxahachie, Texas.
The Alzheimer's Association, in a unique presentation on memory care, will build on the conference's theme of God not forgetting the Deaf: "Look, your names are on my hands" (Isaiah 49:16).
Other presenters include:
Bishop Peggy Johnson of the Philadelphia area, who specialized in Deaf ministry and initiated the first conference in 2005. She will give the keynote sermon.
The Rev. Caesar Rentie, vice president of Pastoral Care for Methodist Hospital of Dallas, a former NFL Chicago Bears player who grew up with Deaf parents. Sarah Hogue and Amy Wilson of the Mill Neck Foundation, which promotes Deaf outreach.
Delegates will make presentations on work in their countries.
The Rev. Joo Kang of the Korean Presbyterian Deaf Church will provide devotionals.
God's Hands Deaf ministry of Dallas Indian UMC and Comanche Thunder, a Native American drum group, will be part of the opening service.
The conference also includes an optional 10-hour course on Deaf Certified Lay Servant ministry.