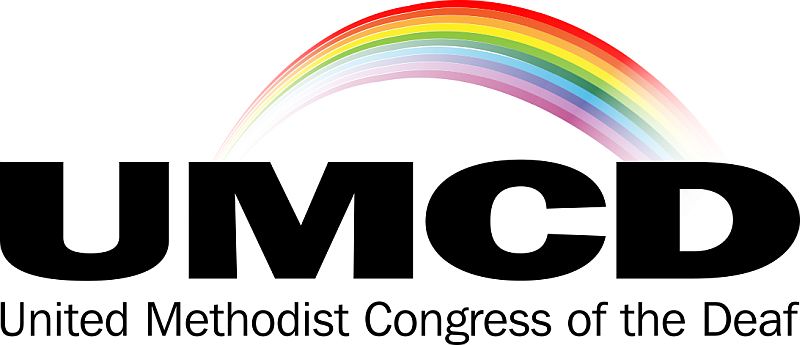 The United Methodist Congress of the Deaf celebrates and promotes
Christian leadership and discipleship within the Deaf community.
---
Facebook Page
Claiming unspecified violations, our Facebook page has been "unpublished" by Meta.
We have filed several protests and requests for information but have not received a reply.
We tried to start a new page, and it was "unpublished" within minutes.
Please visit the DHM Facebook page for now.
---
News and Reports
May 2022 DHM Newsletter—CODA
Hearing loop installation at Bothell UMC, WA
In Memoriam: Esther Brownalenoir
A Wave of the Future – Video Remote Interpreting for Churches
Memorial Service, March 12 and In Memoriam Robert Walker
---
News Archives and Articles
Jurisdiction News
World Federation of Deaf Methodists
Maps of DHM and UMCD missions and grants

---
UMCD Information
Join and Support Us
Contacts/Information
Publications
UMC ASL glossary project
By-Laws
Links
In Memoriam
UM Committee on Deaf and Hard of Hearing Ministries
UMC disability group page

Please visit the website for our partners in ecumenical ministry, the Evangelical Lutheran Deaf Association (ELDA). As a partner in the Deaf ELM collaboration between Deaf ministries, we seek to share information and resources in ways that strengthen and support one another. Read more about this partnership. Feel free to explore the ELDA website, contact them about attending churches, participating in mission trips, and other opportunities for shared ministry. Also be sure to use the church directory site to find a church or deaf ministry near you.
---
Search our site
---
Welcome! You are visitor number

Click here to contact the webmaster.

Site design by Tim Vermande. Contents copyright 2015-2022, United Methodist Congress of the Deaf.
---
This site uses "cookies" to track page usage so that we may know what features are the most popular and thereby make it more useful to our visitors.
Click here for full Privacy Policy and Terms of Use.